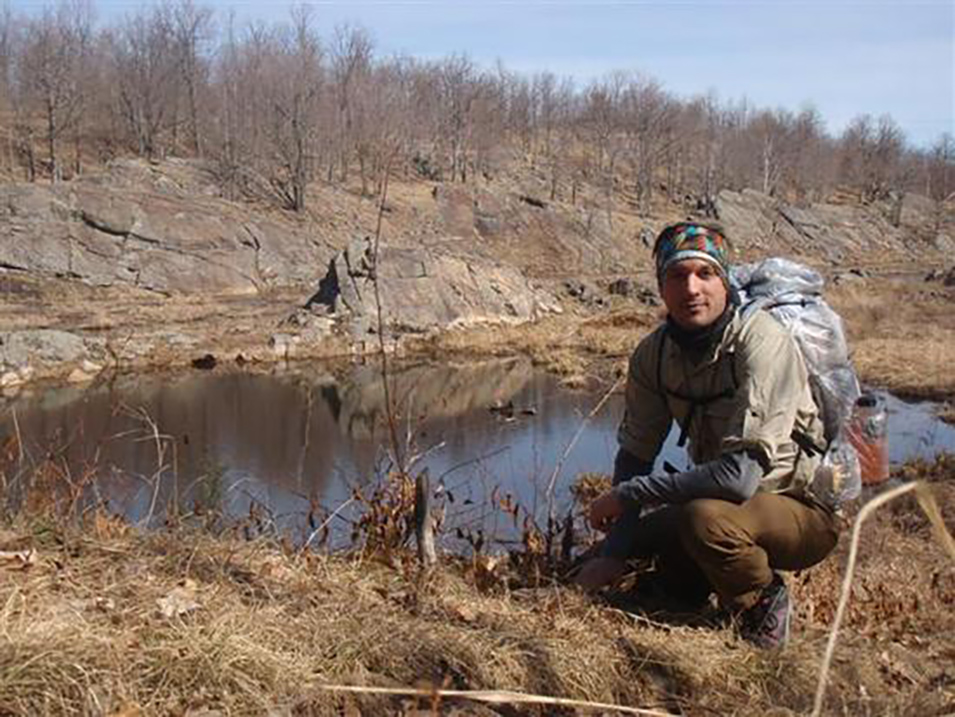 FRONTENAC PROVINCIAL PARK
AROUND THE PARK IN 2 DAYS, APRIL 2009
Apr 14th – Apr 15th
2 Days
Day #1 (April 14th)
Last week I headed out for a quick overnight in Frontenac Provincial Park. It is a very nice wooded area with some nice views from the tops of the small granite peaks. My baseweight was 3.8 lbs with an additional 2 lbs of food and snacks. Daytime temps were about 12*C with a nightime low of about 2*C. With the nice rolling terrain and light pack, I covered some serious ground. I pretty much hiked a big loop around the entire park. I didn't think many animals would be up and about but I spotted a big deer, a couple snakes, a turtle and even a brown owl. I tried to snap a photo of the owl but he kept flying to the next tree so I decided not to bother him anymore. Enjoy my pics!
Starting out on the trail.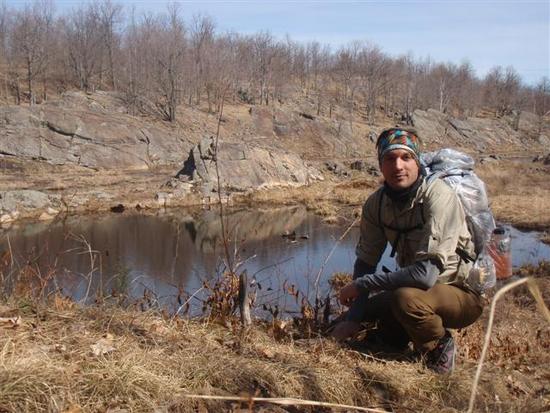 The trail is relatively flat, but there were some exciting sections…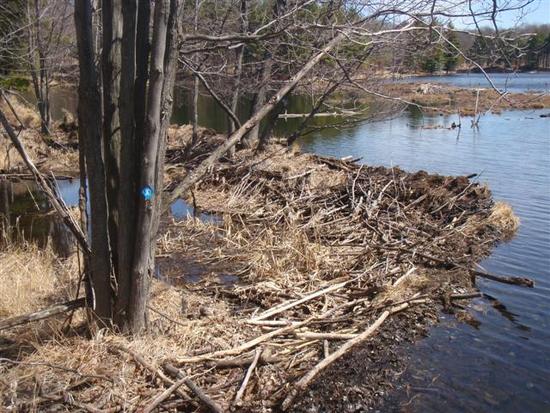 Stopped for lunch.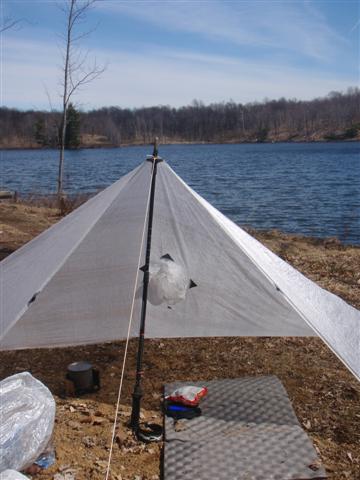 A nice view from the top.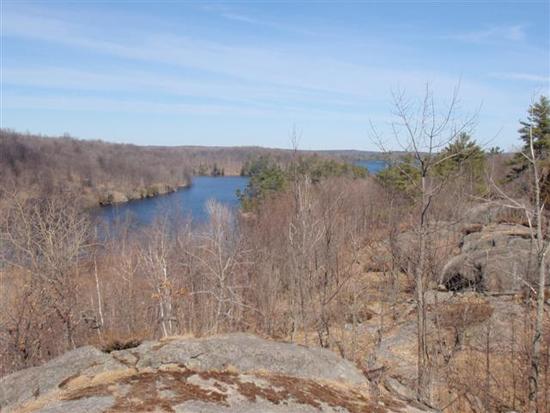 This guy hikes faster then me.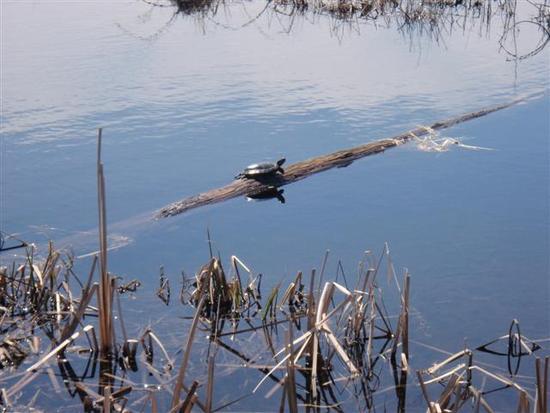 Trail worker.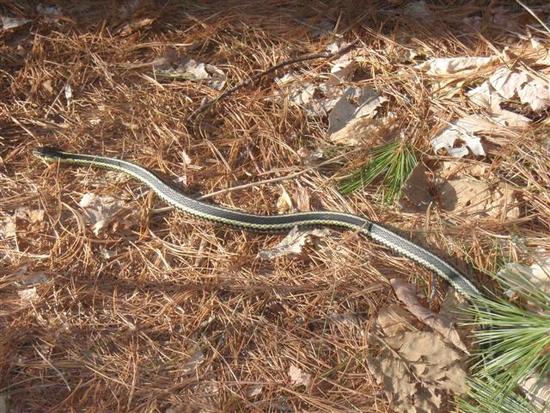 Camp for the night.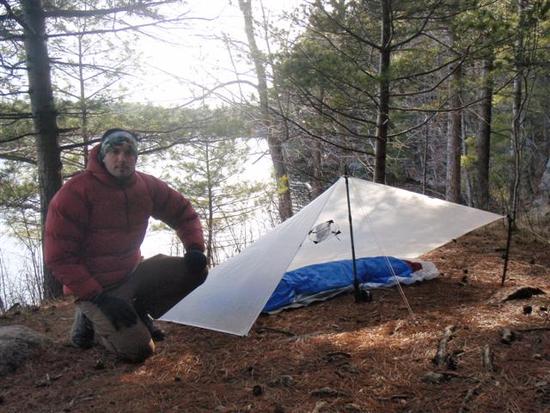 Day #2 (April 15th)
After waking up at about 8am, I packed up and headed for the trail head. My hike in took most of the day but on my way out, it was just a few hours. I had camped at the very north end of the park and it took only 3 hours to make it out. I did catch a glimpse of a deer on this day but I didn't have my camera handy for a picture.
Here are a few panaramic pictures. I've been playing with the settings and they are starting to turn out much nicer. Only wish they came in wider…
Trees haven't woken up yet.

A nice little lake I passed.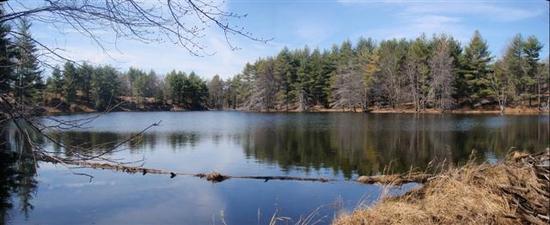 I took this one on the way day to my campsite.

Gear wise, everything worked fine except I definitely had trouble sleeping from about 4am to about 6am…I did finally fall back asleep in the morning but man was I cold. I must have done hundreds of crunches in my bivy and at one point got out and did jumping jacks to warm up. I realize that the sleeping pad was insufficient as I could really feel the cold from the ground, but I think it is safe to say that the Arc AT and Skaha Plus is rated about right and shouldn't really be pushed too much unless you are going to supplement it with additional gear.